Final rankings
1. Monaco Rugby Sevens (Monaco)
2. Nati Scombinati (Italy)
3. NZ Ambassador's (New Zealand)
4. U18 Czech (Czech republic)
5. Prague Saffas (International)
6. Czech Development (Czech republic)
7. RC Tatra Smíchov (Czech republic)
8. Belgium Barbarians (Belgium)
9. Pirates (International)
10. RFC Basel (Switzerland)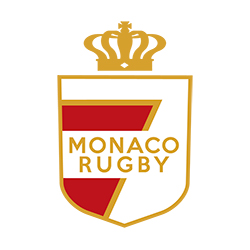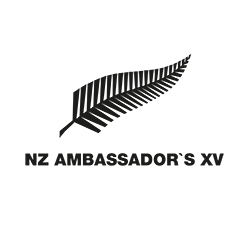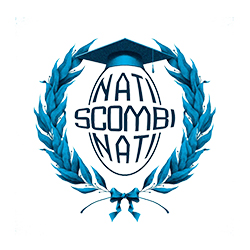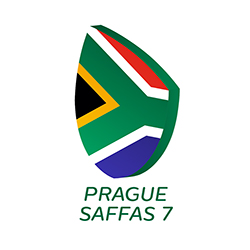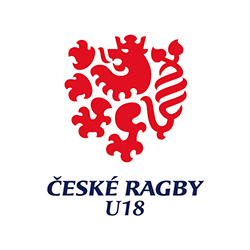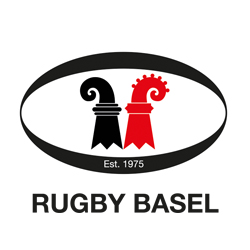 BRANCO DU PREEZ – TOURNAMENT AMBASSADOR
Blitzboks legend Branco du Preez was ambassador of Prague Rugby Sevens 2023.

Over the course of 85 World Rugby Sevens Series tournament, Branco Du Preez played in 431 matches, chalked up 1 447 points, scored 101 tries, kicked 468 conversions and a drop goal in a career that saw him clinch 24 tournament wins and three World Series gold medals. He also has a Commonwealth Games gold medal in his bag. The 85 tournament appearances is a record for the Springbok Sevens and places Du Preez eighth overall in the history of the World Series. Meanwhile, the 468 conversions, a Blitzbok record, is the fifth most in World Series history and his 431 matches played is fourth on the all-time list.
Thanks to our sponzors great prizes are awarded to the best 3 teams in mens category!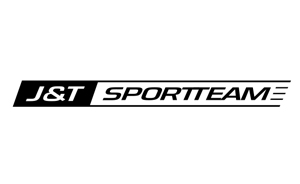 Next partners
DAY 1 – SATURDAY 24th June 2023
| | | | | | |
| --- | --- | --- | --- | --- | --- |
| M | P | TEAM | TEAM | KO | RESULT |
| 1 | A | Monaco Rugby Sevens | U18 Czech | 11:00 | 48:0 |
| 2 | B | NZ Ambassador's | RC Tatra Smíchov | 11:22 | 27:12 |
| 3 | A | Belgium Barbarians | Czech Development | 11:44 | 5:24 |
| 4 | B | Nati Scombinati | Prague Saffas | 12:06 | 38:0 |
| | | ČR U18 women | TUSE women | 12:26 | 39:0 |
| 5 | A | Monaco Rugby Sevens | Pirates | 12:48 | 50:5 |
| 6 | B | NZ Ambassador's | RFC Basel | 13:10 | 35:12 |
| 7 | A | Belgium Barbarians | U18 Czech | 13:32 | 26:27 |
| 8 | B | Nati Scombinati | RC Tatra Smíchov | 13:54 | 36:17 |
| | | | | | |
| 9 | A | Czech Development | Pirates | 14:36 | 33:14 |
| 10 | B | Prague Saffas | RFC Basel | 14:58 | 57:0 |
| 11 | A | Monaco Rugby Sevens | Belgium Barbarians | 15:20 | 73:0 |
| 12 | B | NZ Ambassador's | Nati Scombinati | 15:44 | 7:14 |
| | | TUSE women | ČR U18 women | 16:04 | 0:24 |
| 13 | A | Czech Development | U18 Czech | 16:26 | 15:17 |
| 14 | B | Prague Saffas | RC Tatra Smíchov | 16:48 | 40:12 |
| 15 | A | Belgium Barbarians | Pirates | 17:10 | 24:19 |
| 16 | B | Nati Scombinati | RFC Basel | 17:32 | 40:0 |
DAY 2 – SUNDAY 25th June 2023
| | | | | | |
| --- | --- | --- | --- | --- | --- |
| M | P | TEAM | TEAM | KO | RESULT |
| 17 | A | Monaco Rugby Sevens | Czech Development | 11:00 | 52:5 |
| 18 | B | NZ Ambassador's | Prague Saffas | 11:22 | 28:26 |
| 19 | A | Pirates | U18 Czech | 11:44 | 12:24 |
| 20 | B | RFC Basel | RC Tatra Smíchov | 12:06 | 7:27 |
| | | ČR U18 women | TUSE women | 12:26 | 33:19 |
| 21 | SF | Czech Development – 3A | RC Tatra Smíchov – 4B | 12:48 | 40:7 |
| 22 | SF | Belgium Barbarians – 4A | Prague Saffas – 3B | 13:10 | 7:50 |
| 23 | SF cup | Monaco Rugby Sevens – 1A | NZ Ambassador's – 2B | 13:32 | 47:7 |
| 24 | SF cup | U18 Czech – 2A | Nati Scombinati – 1B | 13:54 | 0:38 |
| | | | | | |
| 25 | 9th place | Pirates – 5A | RFC Basel – 5B | 14:36 | 31:12 |
| 26 | 7th place | RC Tatra Smíchov – L21 | Belgium Barbarians – L22 | 14:58 | 38:12 |
| 27 | 5th place | Czech Development – W21 | Prague Saffas – W22 | 15:20 | 14:38 |
| 28 | 3th place | NZ Ambassador's – L23 | U18 Czech – L24 | 15:44 | 31:0 |
| 29 | Final | Monaco Rugby Sevens – W23 | Nati Scombinati – W24 | 16:06 | 22:7 |
Photogalery